TIMOTHY DALY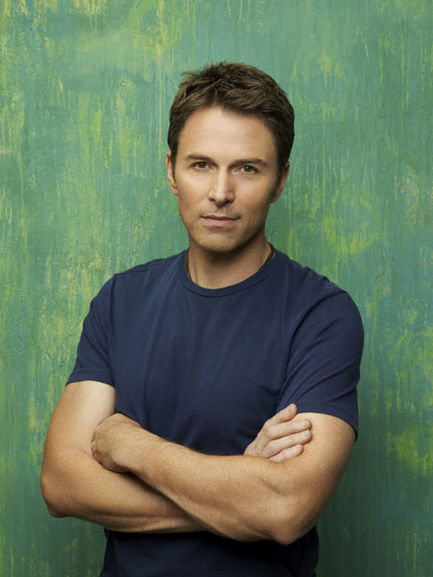 [ BIOGRAPHIE ]
Tim Daly est né en 1956 à New York où il passe son enfance. Diplômé de l'université de Bennington, Tim enchaînes les rôles sur le petit écran. Il a été découvert par le grand public dans la série "Wings" au début des années 90.
Il est également producteur, le dernier film qu'il ait produit est Bereft en 2004. Connu pour ses talents de doubleur puisqu'il est la voix de Clark Kent/Superman dans le dessin animé.
Ces dernières années, Tim Daly est apparu dans plusieurs séries dont The fugitive, The nine, Eyes & The Sopranos.
Il est choisi au printemps 2007 pour jouer dans le spin off tant attendu : Private Practice.
Il est marié à Amy Van Nostrand depuis le 18 septembre 1982 avec laquelle il a deux enfants, un garçon prénommé Sam, né en 1984, et une fille prénommée Emelyn, née en 1989.
[ FILMOGRAPHIE ]
[Films]
2007 The Skeptic .... Bryan Becket
2006 Mr. Gibb .... Ronald Gibb
2004 Bereft .... Uncle
2004 Return to Sender .... Martin North
2004 Against the Rope .... Gavin Reese
2003 Edge of America .... Leroy McKinney
2003 Wilder Days .... John Morse
2003 Basic .... Styles
2002 The Outsider .... Johnny Gault
2000 A House Divided.... Charles Dubose
1999 Execution of Justice .... Dan White
1999 Seven Girlfriends .... Jesse
1999 Storm of the Century .... Mike Anderson
1998 The Object of My Affection .... Dr. Robert Joley
1996 The Associate .... Frank
1995 Dr. Jekyll and Ms. Hyde .... Dr. Richard Jacks
1995 Denise Calls Up .... Frank Oliver
1994 Witness to the Execution .... Dennis Casterline
1994 Dangerous Heart .... Angel
1994 Caroline at Midnight .... Ray
1993 Ambush in Waco: In the Line of Duty .... David Koresh
1993 Queen .... Col. James Jackson Jr.
1992 Year of the Comet .... Oliver Plexico
1990 Love or Money .... Chris Murdoch
1989 Red Earth, White Earth .... Guy Pehrsson
1988 Spellbinder .... Jeff Mills
1987 Made in Heaven .... Tom Donnelly
1987 I'll Take Manhattan .... Toby Amberville
1986 The Rise and Rise of Daniel Rocket .... Richard
1985 Mirrors .... Chris Philips
1984 Just the Way You Are .... Frank Bantam
1984 I Married a Centerfold .... Kevin Coates
1983 Ryan's Four .... Gillian
1982 Diner .... William 'Billy' Howard
1966 An Enemy of the People .... Morten Stockmann
[Séries]
2007 "Private Practice" .... Dr. Pete Wilder
2006-2007 "The Nine" .... Nick Cavanaugh
2005-2007 "Eyes" .... Harlan Judd
2000-2001 "The Fugitive" .... Dr. Richard Kimble
1998 "From the Earth to the Moon" .... Astronaut James Lovell
1990-1997 "Wings" .... Joe Montgomery Hackett
[Guest Star]
2007 "The Sopranos" .... J.T. Dolan
2007 "Grey's Anatomy" .... Dr. Pete Wilder
2007 "Law & Order : Special Victims Unit" .... Reverend Jeb Curtis
2006 "The Sopranos" .... J.T. Dolan
2006 "Commander in Chief" .... Cameron Manchester
2004 "The Sopranos" .... J.T. Dolan
2003 "Judging Amy" .... Monty Fisher
1995 "The John Larroquette Show" .... Catherine's ex-husband
1989 "Almost Grown" .... Norman Foley
1989 "Midnight Caller" .... Elliot Chase
1988 "Almost Grown" .... Norman Foley
1986 "Alfred Hitchcock Presents" .... Scott
1981 "Hill Street Blues" .... Dann